itsbeautifuloutside uses cookies on this website
Cookies improve how our website works and how it is used, so that we can continue to improve the site. For more information
see our cookie policy
.
By using this website you are agreeing to our use of cookies.
What's New
---
Charlie Austin's signing for Saints was a surprise, even though it had been talked about for a while. There is a link to a bit more about the move below. He has been allocated number 28, which looks like it may be a lucky number, after scoring on his debut against Manchester United to win the game.
The 2015-16 Index Page has had a link to up to date injury details on Saints first team. Just click here and you will be taken to the index page. There is a menu on the left (bottom, if you are using a smartphone). Just click on the blue plus sign to the right of a menu item to expand it
The last item is Injuries and Suspensions. There is a table of all the injuries, which is updated in realtime. Thankfully there are no suspensions at present
The other drop down menus give you up to date information on the various competitions that Saints are involved in this season
You only need to look below for links to the latest games (West Brom and Arsenal).
Saturday, 06 February 2016
For the best reports on Saints Home and Away Games
These are the two most recent Saints match reports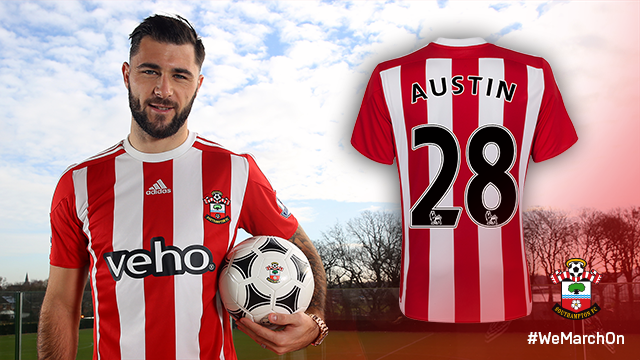 Charlie Austin signed for Saints on a 4½ year deal on the 16th January 2016. His former club, QPR were paid a reputed £4m for the services of the 26 year old striker.
Read More ….
16th January 2016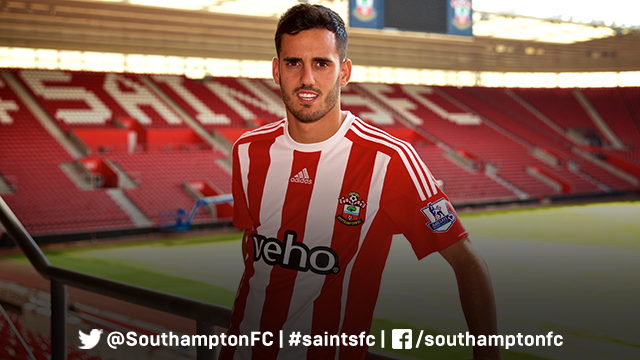 Saints moved quickly to sign 22-year-old Spanish international forward, Juanmi on 16th June from La Liga side Málaga, when he signed a four year deal.
Read More ….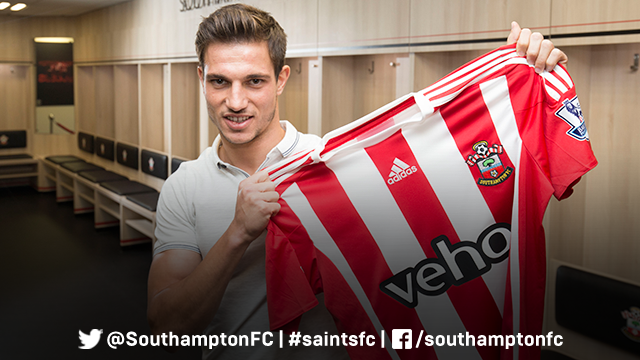 Saints made their second signing in a week, when 23 year old Portuguese international Cédric Soares (more commonly known as just Cédric) was signed on 19th June from Sporting CP of Lisbon on a four year deal.
Read More ….
On the 22nd June Saints announced that they had signed the 32 year old Dutch goalkeeper, Maarten Stekelenburg, on a year long loan from Fulham.
Read More ….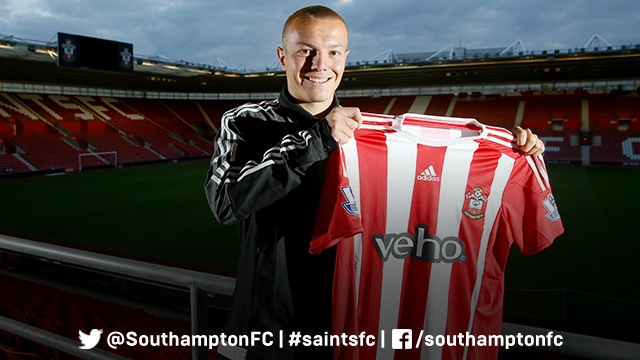 Late in the evening on the 15th July, Jordy Clasie signed a five year contract with Saints, completing his move from Feyenoord.
Read More ….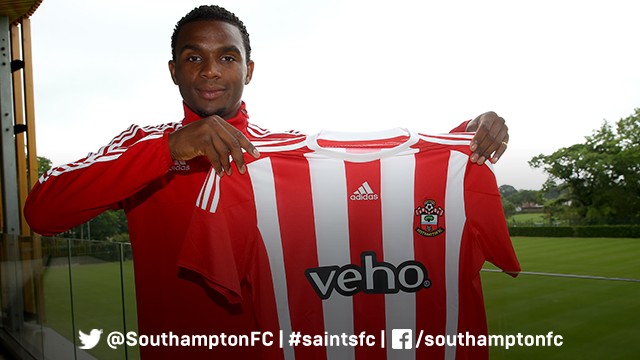 25 year old Rhuendly Martina, more well known as Cuco Martina, signed a two year contract with Saints on the 7th July. He is the first Curaçao International to play for the club.
Read More ….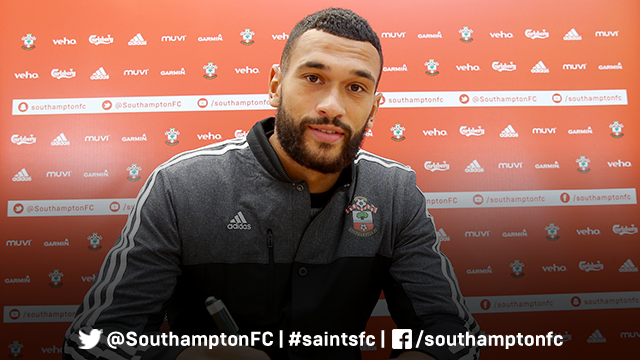 Queens Park Rangers central defender, 23 year old Steven Caulker signed for Saints on a season's long loan on Wednesday 29th July.
Subsequently having his loan period cut short in January, he then went on loan to Liverpool.
Read More ….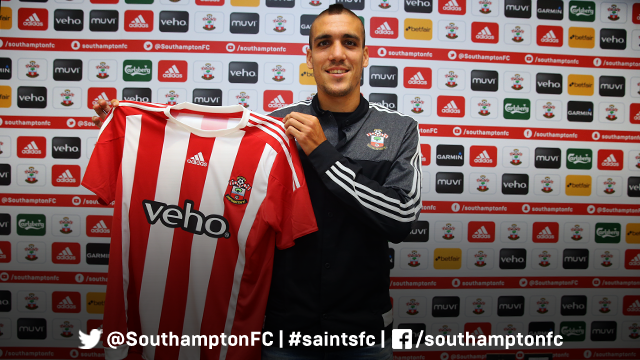 On the 12th August, in a move that was completely unexpected, Saints announced the signing of 23 year old Spanish midfielder Oriol Romeu on a three-year deal.
He moves from Chelsea, after joining them in 2011 from Barcelona, where he had been in their famous academy at La Masia.
Read More ….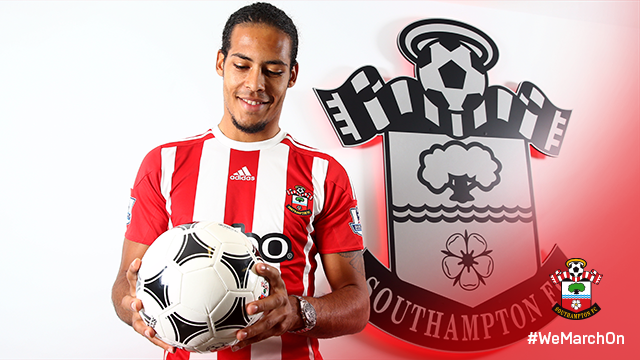 On the 1st September, the long running saga that was the Virgil van Dijk to Saints transfer, eventually concluded with a reputed £11.5 million deal with Celtic.
The 24 year old Dutchman has signed a five year contract with Saints.
Read More ….
"The Official History of the Saints"
This was uploaded to YouTube from a Saints fans Video collection. Made by Meridian Films in 1990, it has never been released on DVD and as such, there is a whole generation of fans who will never have seen it.

A word of warning though, it runs to just over 1 hour 27 minutes, so be prepared to settle down for a while...
Having safely negotiated their first home and away fixtures in the Europa League Qualifying Round 3, Saints drew Danish Champions, Midtjylland in the Play Off round.
The only other English teams in the Europa League were Liverpool and Spurs (joining at the League stages), as West Ham managed to get themselves knocked out in Qualifying Round 2.
Unfortunately, after drawing 1-1 at St.Mary's, Saints crashed out of the competition, losing 1-0 on a wet night in Denmark.
So, now the minimum aim for Saints, is to finish the league table in a position to qualfy for next seasons Europa League
Saturday 18th October 2014
Clicking on the picture of the St.Mary's scoreboard below takes you to last season's Sunderland match report page. There are a whole heap of extra interviews, video clips and pictures since the original report was posted. Go and have a wallow in the matches events!

That was an afternoon that will stay with me for as long as I live. Simply unbelievable. As I said in the IBO Forum that evening, I walked down the stairs and out of the stadium in a daze. I was actually incoherent, until we got at least two hundred yards down the road and then I just couldn't stop smiling like an idiot.

In short it is a wonderful time to be a Saints fan
itsbeautifuloutside was founded in March 2011 to try to give an unbiased, unblinkered view of life as a supporter of Southampton Football Club. We are completely unofficial and have no links whatsoever with the club.